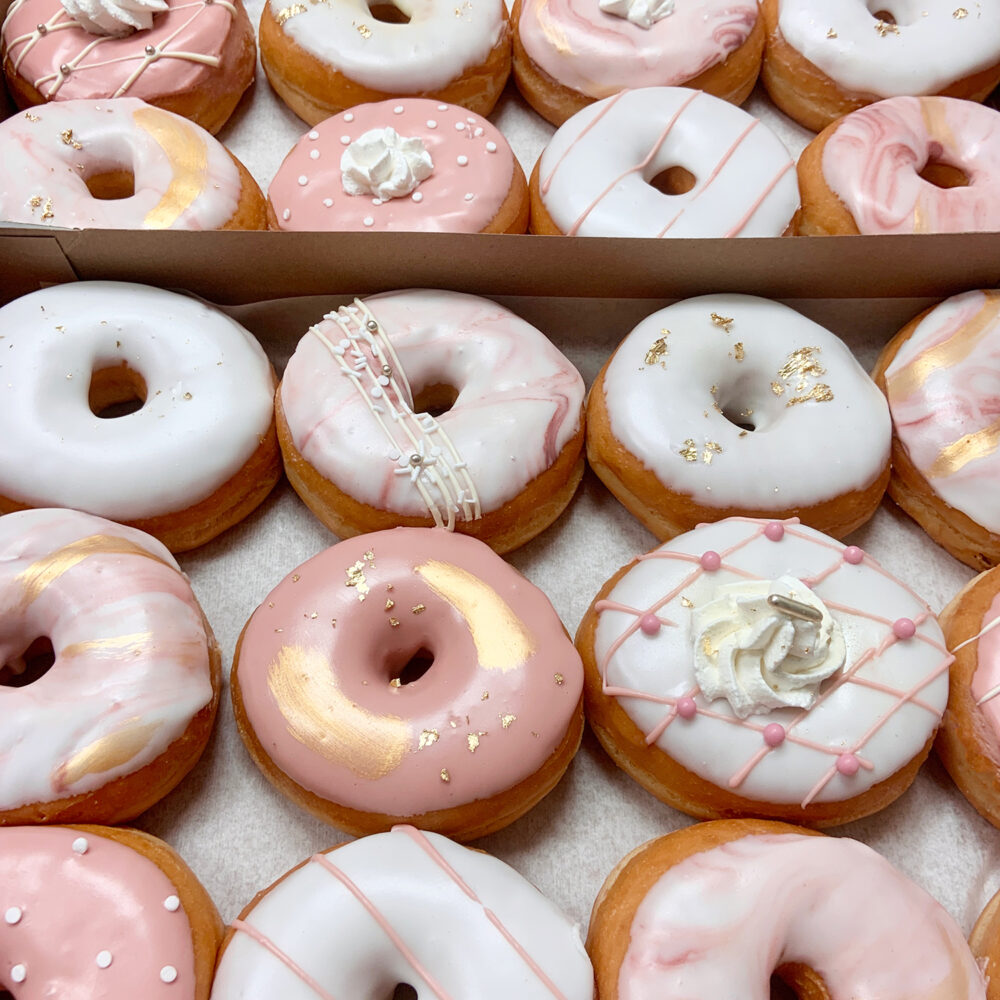 Custom Donuts for any Event
Looking for a specific theme of donuts for parties, weddings or corporate events?
We can make your donut dreams come true!
Discover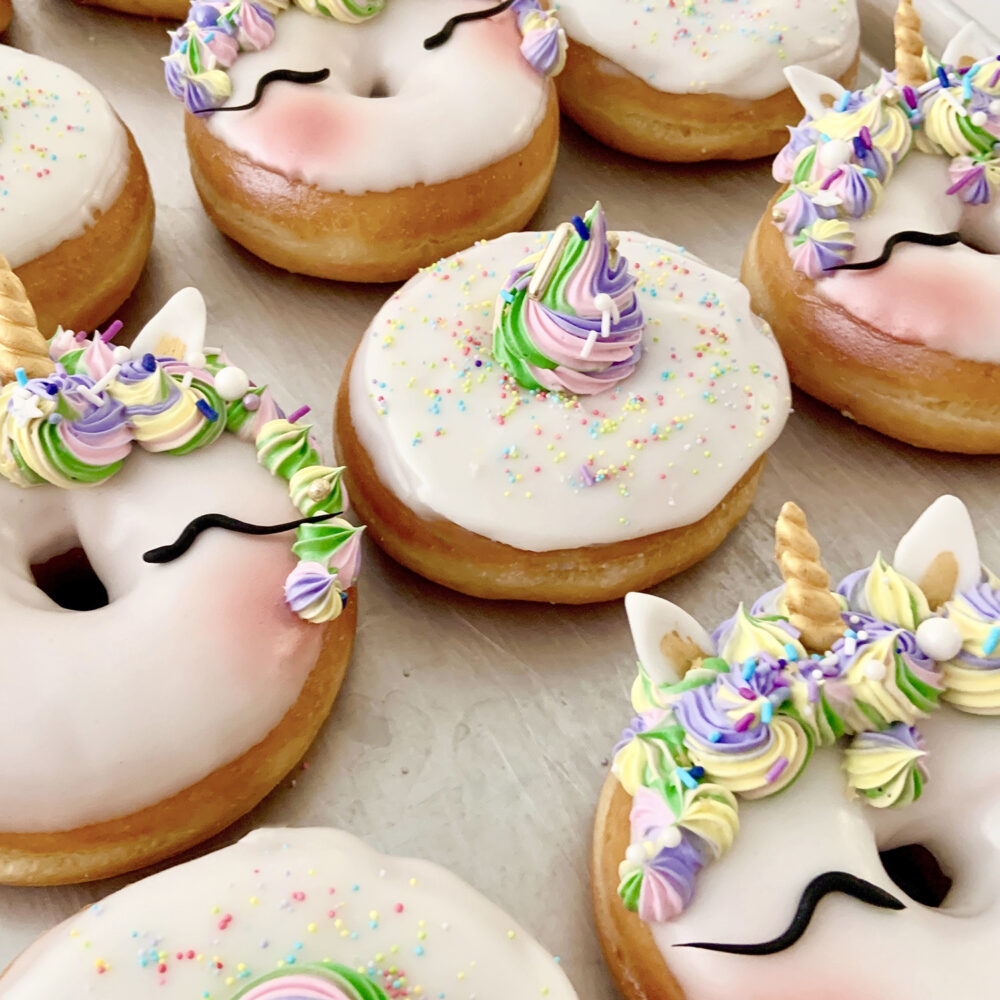 Send us a detailed email with the event date, quantity of donuts, design details and any inspiration images you may have. We will get back to you with a quote.
email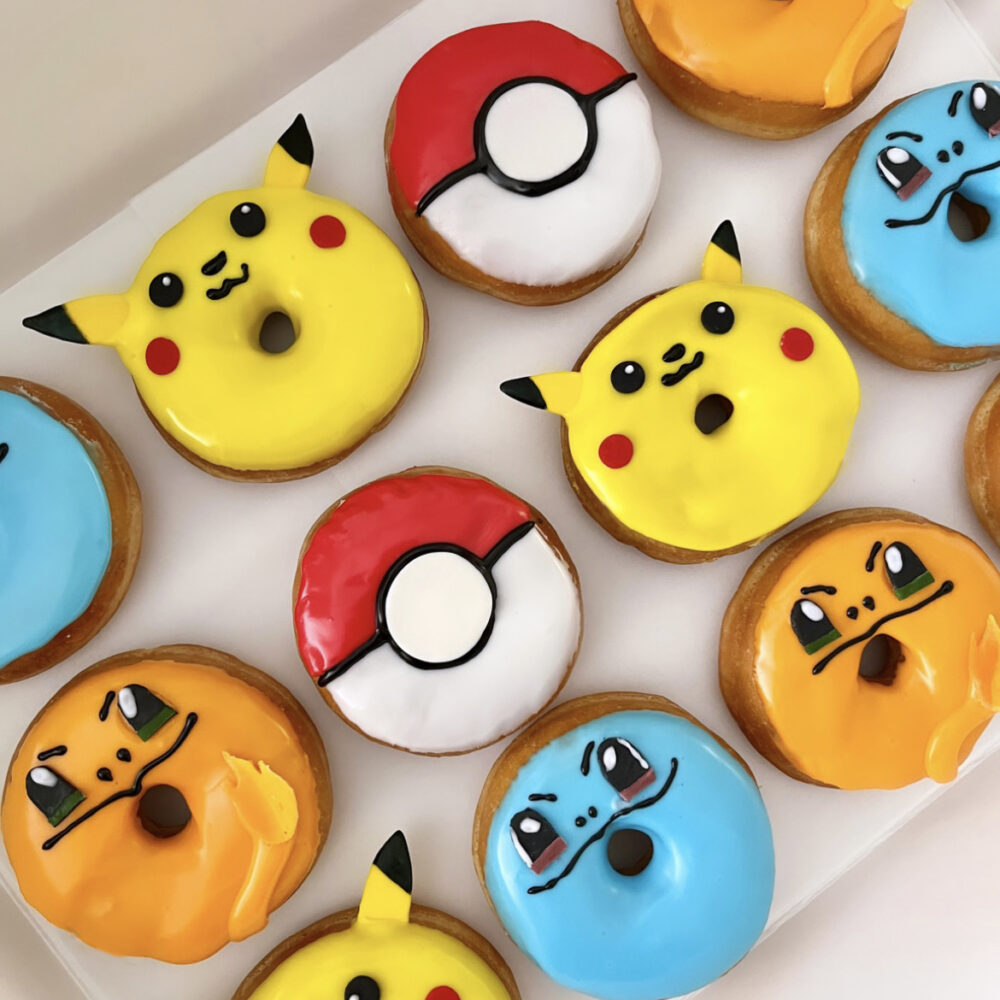 Got something unique
or special
in mind?
We can provide a variety of donut options and designs. All made fresh on the day of your event!
Portions we recommend: 1.5 donuts per guest, if there is no other dessert option or 1 donut per guest as a secondary dessert.
Placing an order: If you would like to move forward with the quote you received, we will then prepare and send an invoice via email. Pre-payment in the full amount is required to book your date.
Delivery: We have a six dozen minimum for catering delivery – if your location is within our delivery region, it's included in the cost. Any additional delivery fees will be evaluated on a case-by-case basis. Pickup at our shop is always available.
Cost: We find events often have their own unique needs or designs which may influence final cost. Please email us below and we would be happy to provide a quote. Please note, custom donuts begin at $60/dozen and increase with complexity.
90 Main St. South, Georgetown, ON